Patient Engagement and Communication
This is not just for the "young" audience anymore. Look around you and see that 81% of mobile users use SMS. Everyone uses it! This is evidenced in the fact that many large, well-known brands are using SMS technology to market their products and services. EyeAppoint's Patient Notifications has your millenials covered and attracts them to choose you.
Here are the types of reminders you can send to your patients:
Birthday Reminders
Appointment Reminders
Annual Recalls
Past Due Bills
Thank You messages
Missed Appointments
Retail Items Ready for Pickup this includes Glasses, Contacts, Frames
Patient Form Reminders
Appointment Confirmation
---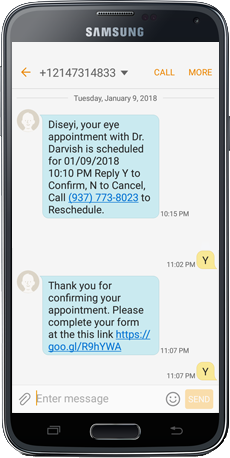 Appointment Reminders
By email, text or voice message, you can remind patients about their appointments and receive confirmations that they plan to come in. These automatic reminders and confirmations make sure your patients remember their appointments – and show up!
Missed Appointment Notices
It happens. Patients miss their appointment for some reason. Send out a friendly reminders that they have missed their appointment. Give them the opportunity to reschedule. EyeAppoint can automatically send out a text, email or voice message to those patients.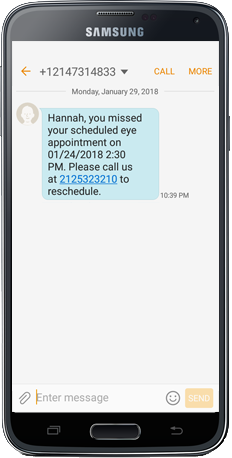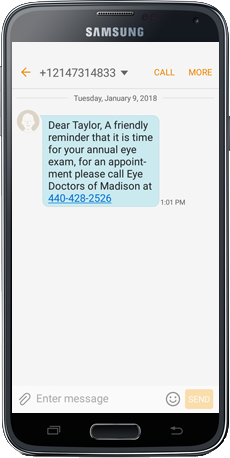 Annual Recalls
Get patients in more frequently with automatic recalls. EyeAppoint uses the actual recall date for a patient in your practice management software and automatically send a recall email, phone call or text message.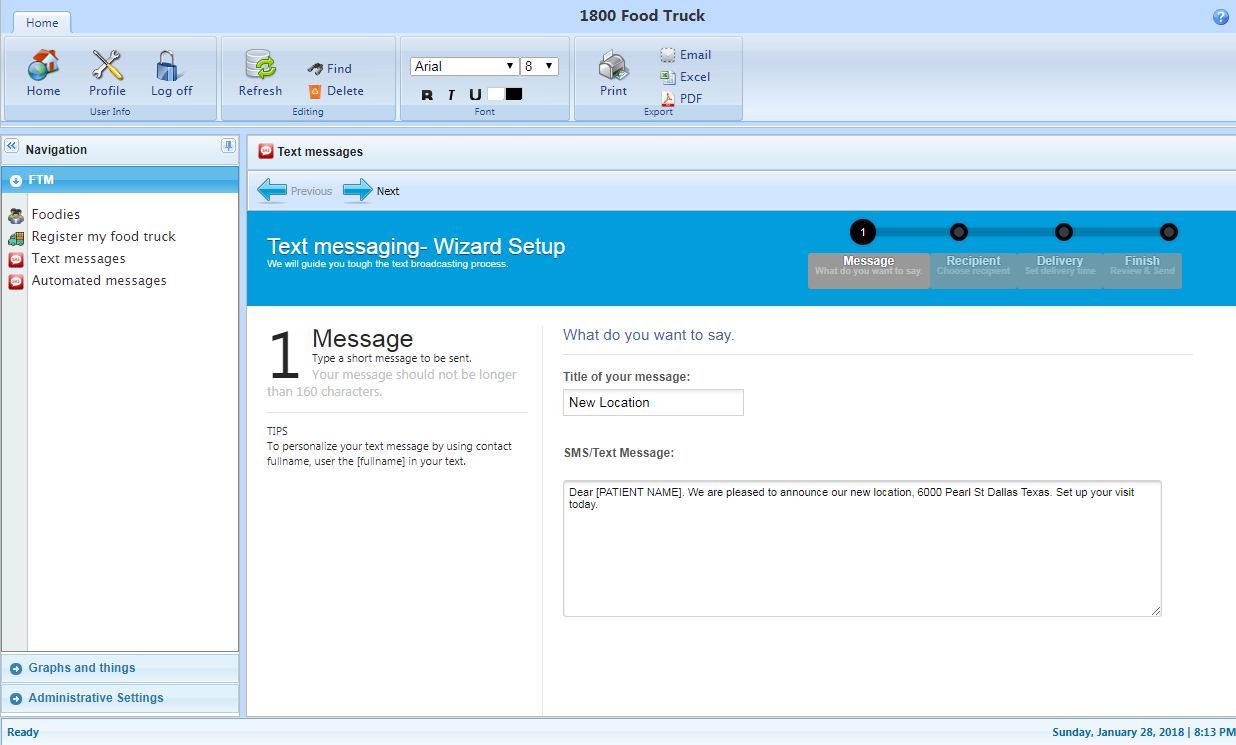 Marketing Campaigns - Text and Email
Do you need to send out message to all patients in your practice. Our system allows you to send to 1 or all patients.
Are you moving locations, opening a new branch or promoting a special or product. What better way to notify all your patients with a click of a button.