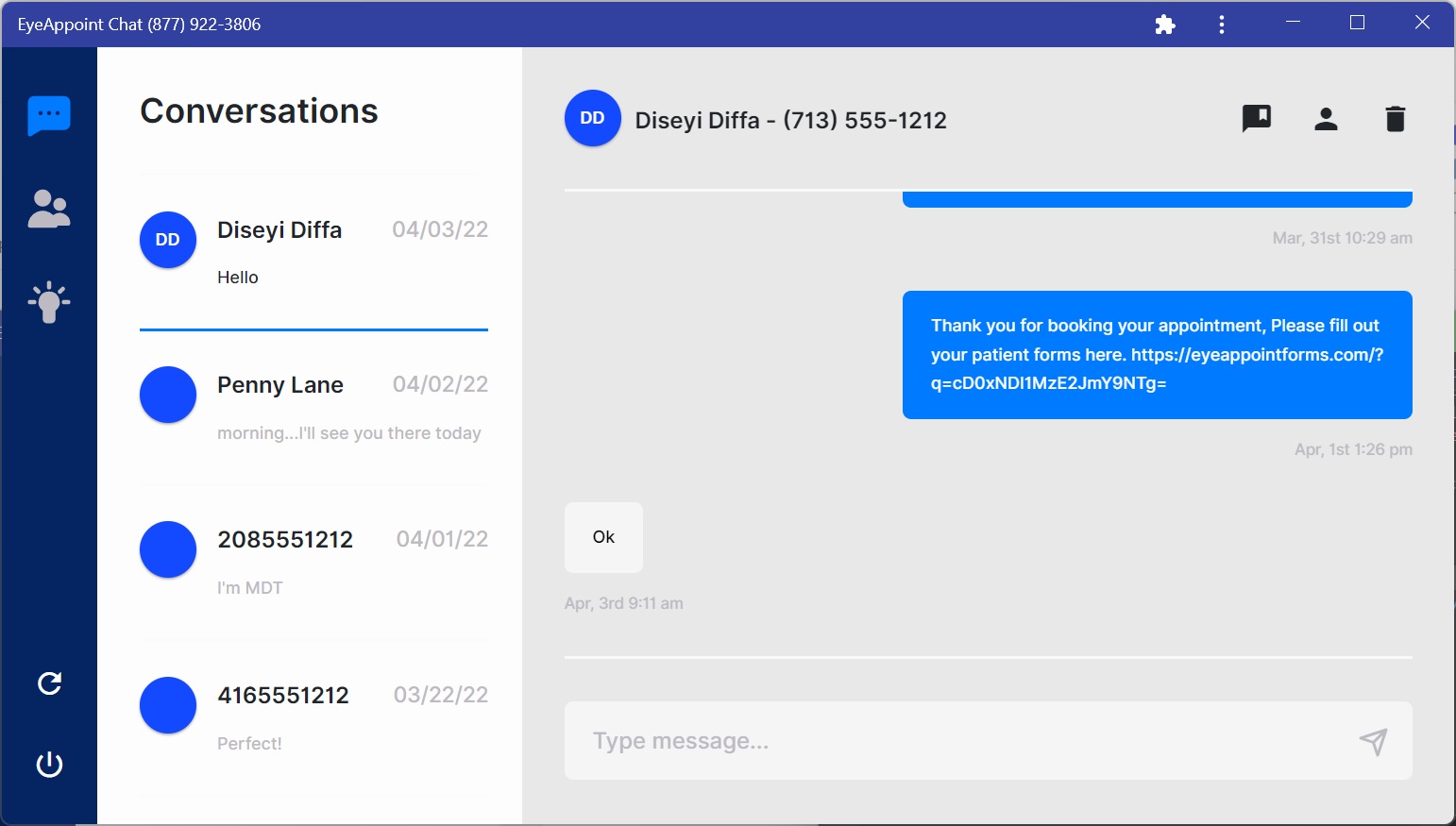 EyeAppoint Chat
Grow your Practice
with

EyeAppoint Chat

EyeAppoint Chat is an easy to use two way text messaging app that allows you to text in real time with your patients. EyeAppoint Chat can integrate with your EHR or work by itself. EyeAppoint Chat can utilize your office number or provide a local number in your area so that patients can securely send messages and images directly to your office staff.
---
EyeAppoint Chat
Do you need to send a quick response or be notified when a patient confirms their appointment? Do you want to alert a patient when their contact lenses or glasses are ready? EyeAppoint Chat can easily notify your patients in real time. Stay ahead of the curve with EyeAppoint Chat!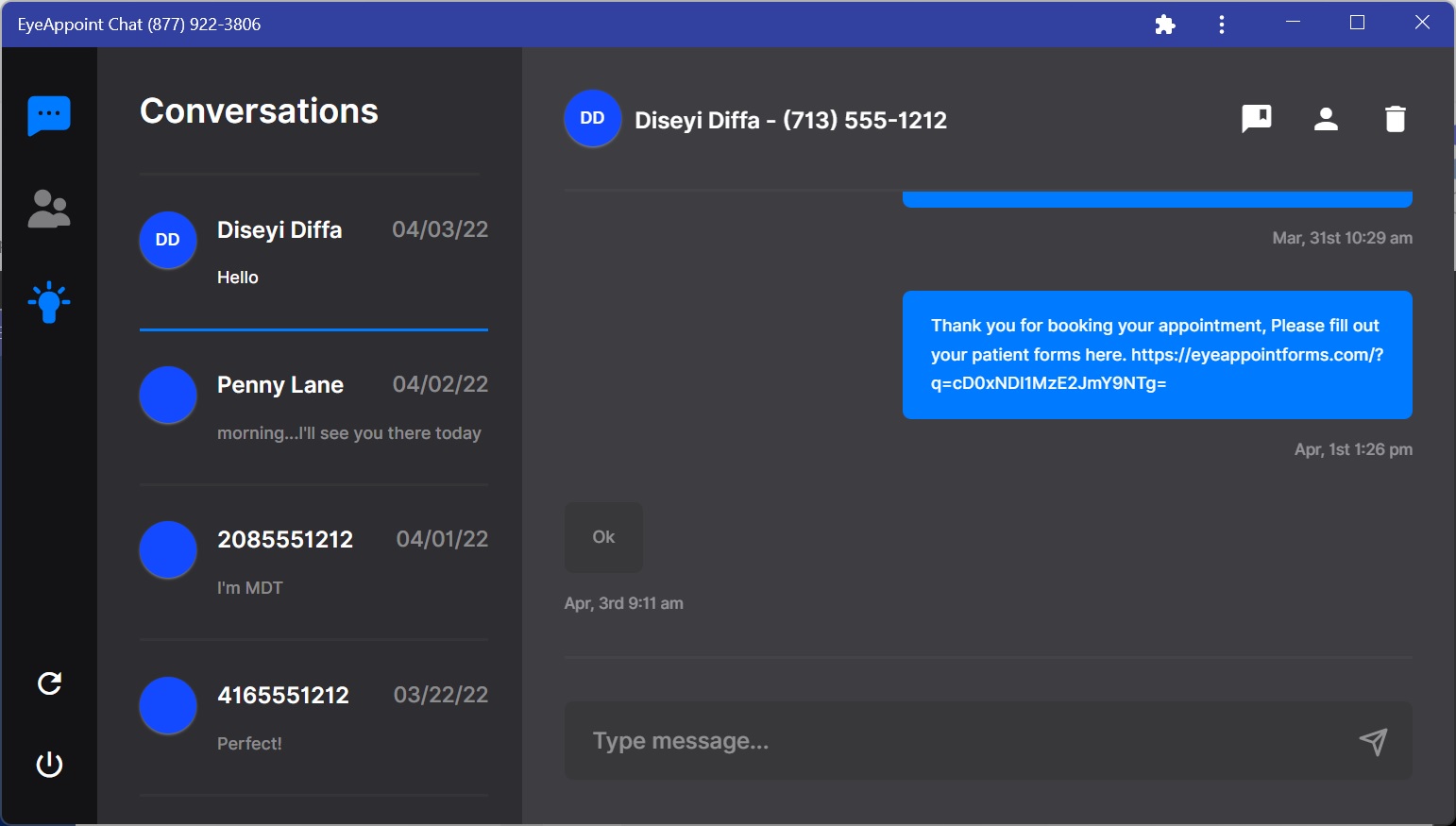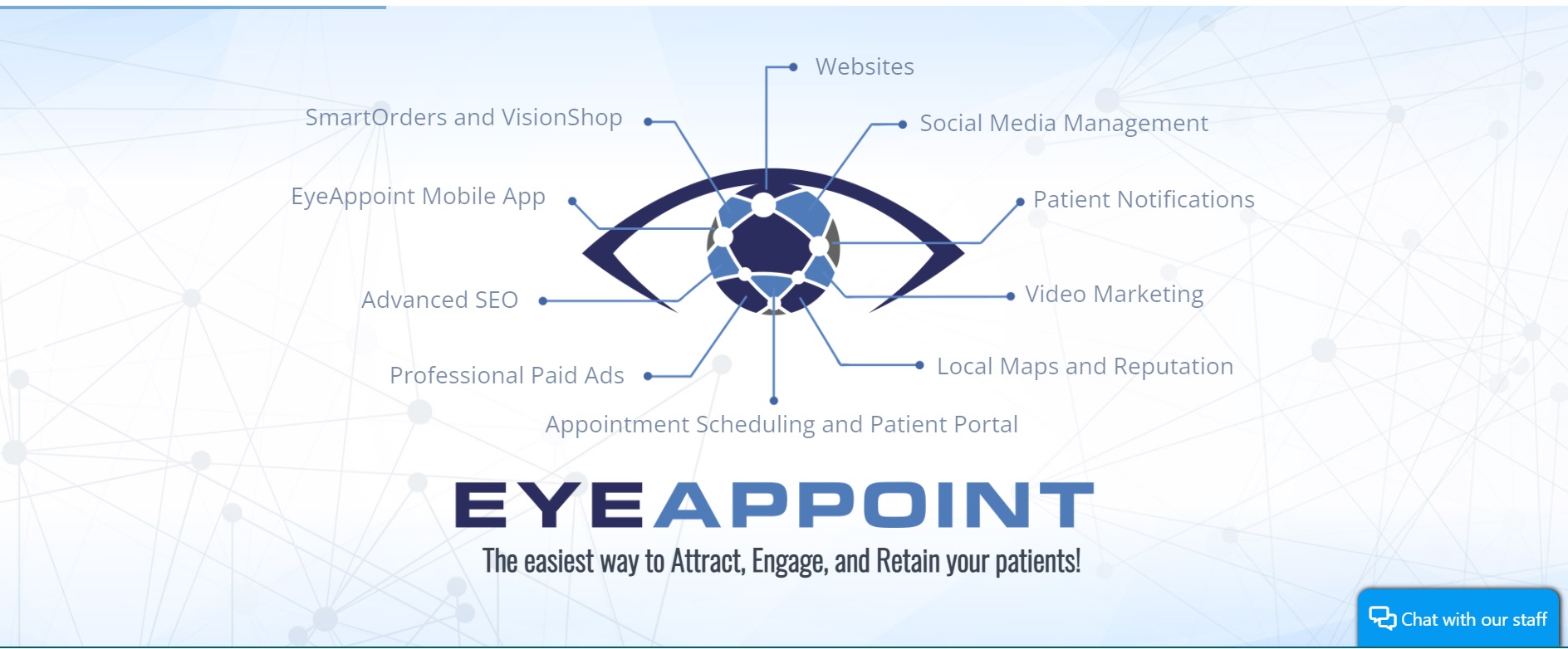 Web Live Chat
EyeAppoint Web Live Chat is the digital and physical bridge between you and your patients. Have you wanted to chat with your patients whenever they access your website? Now you can. EyeAppoint Web Live Chat allows you to chat with your patients and answer any questions directly from your website.
Easy Installation
EyeAppoint Web Live Chat can also be full integrated into any website. We have made it easy for you to add to any type of website. EyeAppoint Web Live Chat works easily with Wordpress, Typo3, Joomla and all other content management systems on the market. Just copy and paste a provided code and you are good to go!