Real-Time Analysis
Keep patients happy! Immediately after each visit, send out our thank-you email or text, which includes a link to a satisfaction survey. You'll find out what your patients like most about your practice – and what you can do to improve.
With our smart technology, depending on how patients are rating your service, you can automatically redirect them to leave a review on Google, Yelp or Facebook.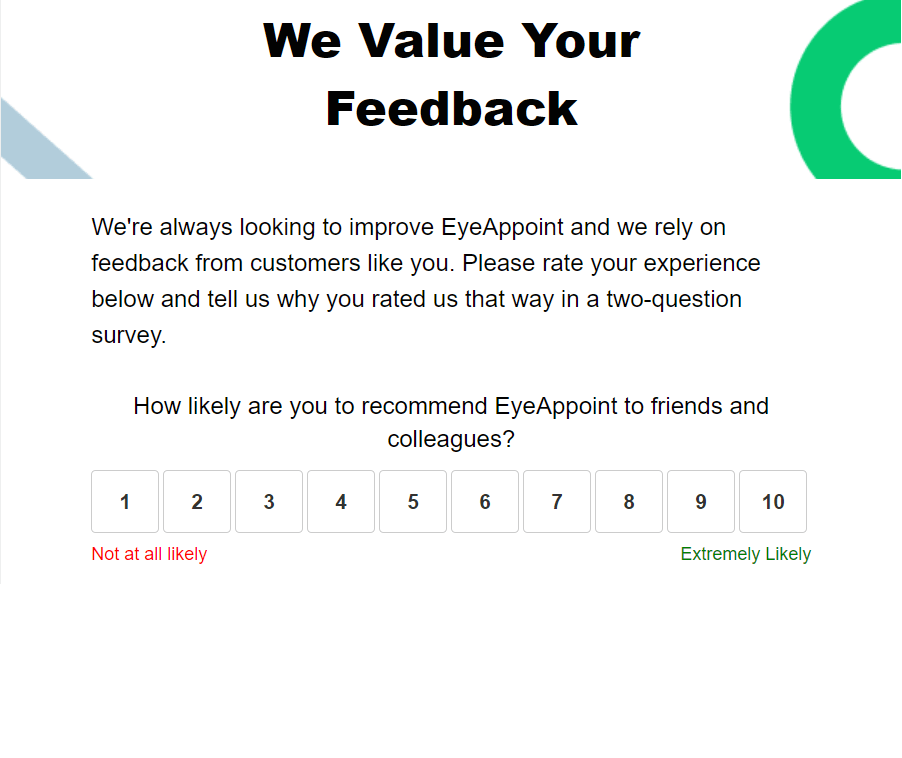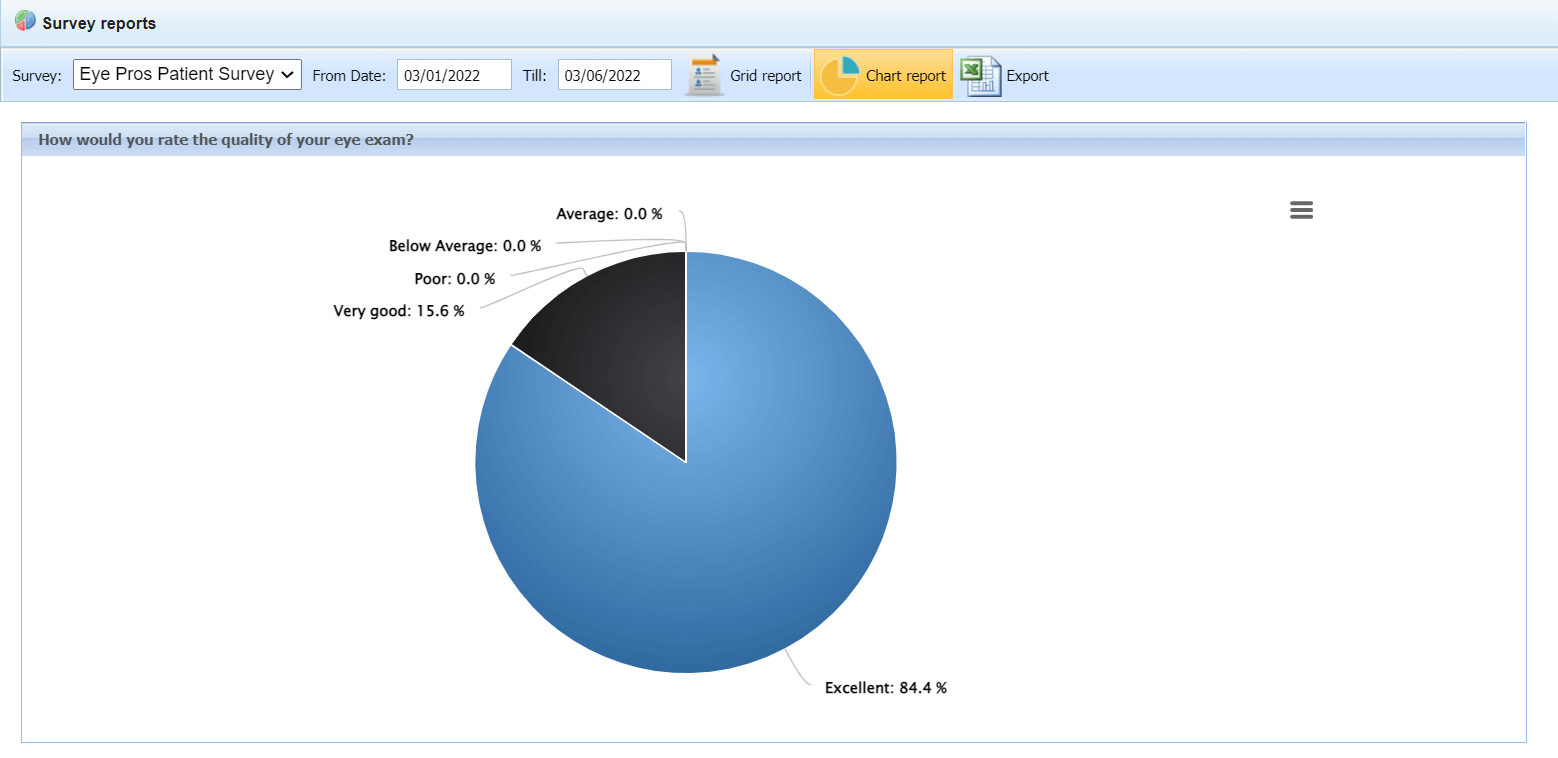 Real-Time Reporting
Your success is tied to how many customers you are able to reach. This means positive and meaningful reviews online and on social media will translate to more business for your practice. That is why it is imperative to have controlled surveys after each visit.
Furthermore, with EyeAppoint's real-time reporting, you can get an insight into how your practice is perceived and ways to improve.